Hosting packages tailored to your needs
Website Design Southern Highlands NSW
.
Hosting Packages

At World of Websites we have hosting packages tailored to your needs you can choose from the packages above or tell us exactly what your requirements are. If you are starting out the bronze package is ideal, and not overpriced. You can have up to 3 email addresses configured for you.
Data Transfer
How many bytes? 1 Kilobyte (KB) = 1024 Bytes 1 Megabyte (MB) = 1,048,576 Bytes 1 Gigabyte (GB) = 1,073,741,824 Bytes Data transfer (bandwidth) is the amount of data that is transferred between your site and your visitor's browser.
There has to be a limit on websites data transfer, to use an example: popular websites such as, Face book and Google have millions of visitors to their site every day, if your website had that many visitors, that would be great for you –bad for the Internet and for your server as it would cause it to crash.
Whenever your website is being viewed, web servers send data to your visitor's computer. This may include web pages, images, videos, sound files, software programs, or compressed files, anything on your site that can be viewed or downloaded. A general rule 500 MB of data transfer is equivalent to about 20,000 page views
Hosting Packages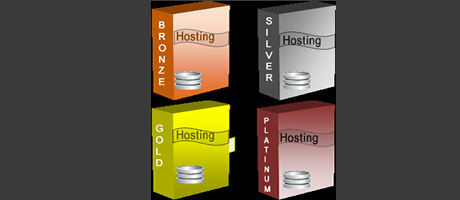 Bronze Hosting
100 MB Web Space 1.5GB Data Transfer 3 Mail Accounts $70.00/year
Silver Hosting
300 MB Web Space 2 GB Data Transfer 4 Mail Accounts $100.00/year
Gold Hosting
1GB Web Space 5GB Data Transfer Mail Accounts
$150.00/year
Platinum Hosting
3GB Web Space 20GB Data Transfer 10 Mail Accounts $200.00/year
.