Website Design Southern Highlands NSW
.
E-commerce at World of Websites offer a range of shopping carts
Shopping Carts
E-commerce, at World of Websites offer a range of shopping carts; we will guide you through the processes and will teach you how to maintain your site. Many businesses are very successful in trading in e-commerce; some are sole traders while others are corporate.
The first approach
 Will be in the preparation and planning after all you will be opening a new shop. Those who have had retail experience will relate to this much easier. The right attitude has to be adopted to ensure you are not wasting precious commodities, time and money. Our commitment is to assist you with some of the important factors, such as what will be needed, how to succeed as well as what your e-commerce should contain and so on.
One of the challenges
You will need to consider will be how policies and procedures are put into place. The term e-commerce refers to buying, selling or ordering goods and services on the Internet. In today's ever changing world, it seems the way to go, how many of us have purchased a product from eBay? Whilst very successful it has its issues as well. E-commerce web sites are ideal for such things as: Products and services venue / facilities bookings, paying bills, banking and much more. There are some very sophisticated e-commerce systems that users pay immediately via credit card for items purchased online.
E Commerce-Shopping Carts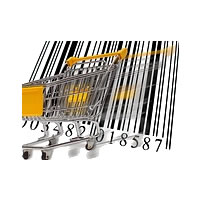 Ideas to think about
How much should you charge?
A good idea is to offer a discount for purchasing online to encourage people return with more sales with a strong possibility they will pass it on to friends and relatives. Remember to take in to consideration the freight and handling costs as well.
What policies do you need to know?
If you have not been in retail you may not be familiar with such policies as refunds, transport costs and privacy laws. A good idea is to visit Government web sites as well as the department of fair trading.
Here are some things to think about:
Returns - what are your terms of accepting returned items and how will you handle refunds? Do you have your policies clearly stated?
Privacy - Buyers need to be assured their privacy is well guarded with their personal details, payment records, credit card details Make sure your site has the https:// setting on checkout- this is a MUST secure setting for your buyers
Transport - freight costs, insurance, import duties if you are importing
Stock - what you will do if you are out of stock and your supplier will not be getting a container for 1 month -this does happen
Non delivery of products- You need to be aware of the transport terms in Australia, the policy of all transport companies are not common carriers, meaning that once the goods have left your premises, they will not accept responsibility if the goods are lost -that will be at your cost
.